The Happy Body Program, like anything worthwhile in life, requires self-mastery. This journey to become fitter, happier and healthier requires us to become better than ever. Yet in the pursuit of "hard choices, easy life," it can help to have extra support.
Connect with a certified Happy Body Mentor to guide and advance your practice of The Happy Body.
Mentors are available to meet in-person and remotely.
Diana D'Amelio
Toronto, Canada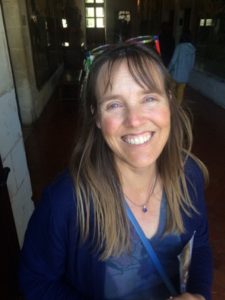 Karen Kinney Gregory
Northern California
Amy Pietz
Studio City, California
What is a Happy Body Mentor?
The Happy Body Mentors are passionate guides who are capable of helping practitioners with specific obstacles in achieving success. If, for instance, you have an injury or other physical limitation, a mentor can adjust the program so that you can make progress with the ultimate goal of eliminating the restriction. Other obstacles are related to our system of beliefs or flawed knowledge, where it can be beneficial to hear a fresh perspective to break out of an outdated pattern or behavioral rut. Sometimes the missing element is spiritual, where we need to be enlightened to see our own waste so we can approach our work with a different, more inspired vision.
Since The Happy Body Mentors have flourished in the program themselves, they can serve as role models and wise companions who offer vital reassurance. Mentors can work with you in person, online, or via the phone or Skype.
We encourage you to contact any mentor on the list above to explore the possibility of working together.